Our Motto
Stay curious

Curiosity is the spark that gives life to new ideas that transform into new projects. With our collaborative approach, you never stop learning at LuisaViaRoma. Each talent is encouraged to engage in various activities to enrich their professional career, that in turn helps the company grow.


Be yourself

No two people are the same, because everyone comes from their own experiences and culture. Therefore, each professional contributes to building the company based on their individual expertise. This individualism of each person is what makes every team complete and in perfect harmony.

Play in a team

Being part of a team means sharing strategies and goals. With this in mind, each talent is encouraged to have a proactive attitude, because each day peers and senior figures work side-by-side to achieve the vision and mission of the company.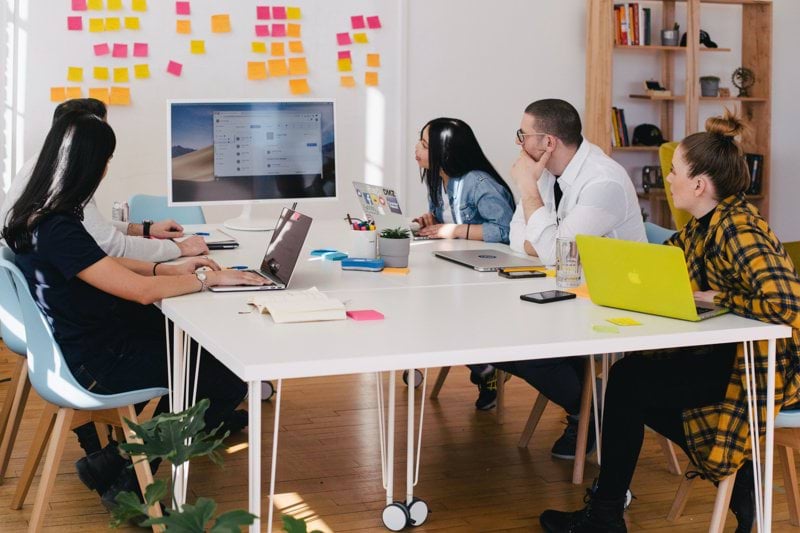 Coming from all over the world, talents who join LuisaViaRoma become part of a large family. With different backgrounds and cultural heritages, the professionals who work every day on common projects and goals to make the company grow in every aspect.
Our employees' experiences
Lively and stimulating, LuisaViaRoma is the perfect company to discover yourself every day, both professionally and personally, to enhance technical skills and refine aspects of aptitude.

Giorgia Ibba

Italian Content Translator

Working as Assistant Buyer at LuisaViaRoma is an enriching, stimulating and challenging experience. Every day we face new situations and challenges, which we work on as a team. The company's 'hands-on' approach is invaluable since we get to travel and gain experience through practical work. There is never a dull moment for us.

Veronica Lissandrini

Assistant Buyer

LuisaViaRoma is a young company, which has maintained the family spirit with which it was founded but at the same time is oriented towards the future. The environment, in constant motion, encourages collaboration with the various departments, allowing you to get to know new tasks and expand your experiences as well as strengthening existing skills.

Anje Geller

Customer Service Supervisor

LuisaViaRoma is a place that celebrates creativity, a place where technology meets fashion and luxury. At LuisaViaRoma I feel the shared passion that allows us to reach our common goals. Our daily challenge is to revolutionize the wardrobe of our customers through an immersive, unique, and personalized experience.

Francesca Berretti

Senior Customer Campaign Manager

LuisaViaRoma is a stimulating company that proposes a challenge with themselves, pushing people to continuous growth, both professionally and personally. With the aim of making corporate visions come true, continuous and new collaborations are created between colleagues, and our horizons are broadened every day in both our professional and personal lives.

Annalisa Ferrari

Senior Billing

LuisaViaRoma is a company in constant evolution and growth where new technological challenges and innovation are on the agenda, and where professional and personal growth is constantly pursued.

Leonardo Dimitri Bruni

Lead Software Architect

I enjoy improving our digital products in an agile environment that is consisted of a fully in-house team, working together cross-functionally to reach the outcomes.

Niko Sandelin

Product Owner

LuisaViaRoma is international and has a family atmosphere. A reality that gives great space to young people and women! It is a sustainable reality, which has always had a contemporary vision open to change.

Claudia Gazzelloni

Buyer